Get Paid as a Grant Writer
Take control of your future with a career in grant writing, so you have the flexibility and freedom to build a life you love.
Interested? Watch This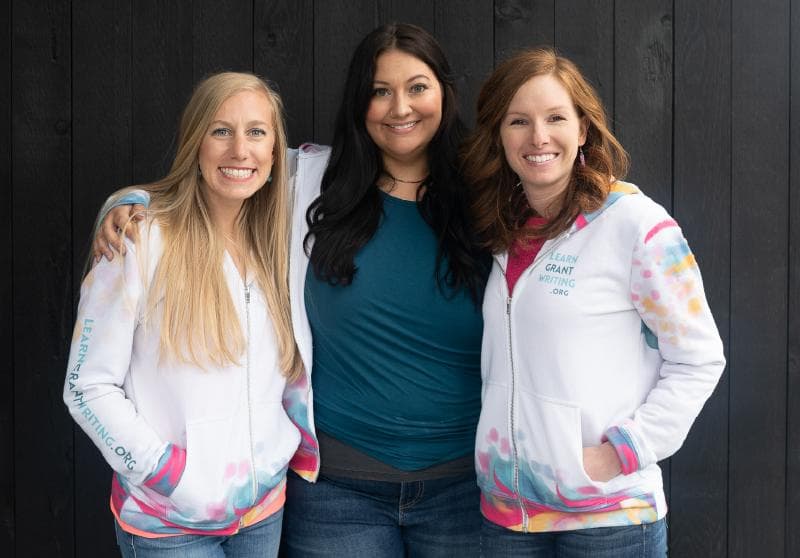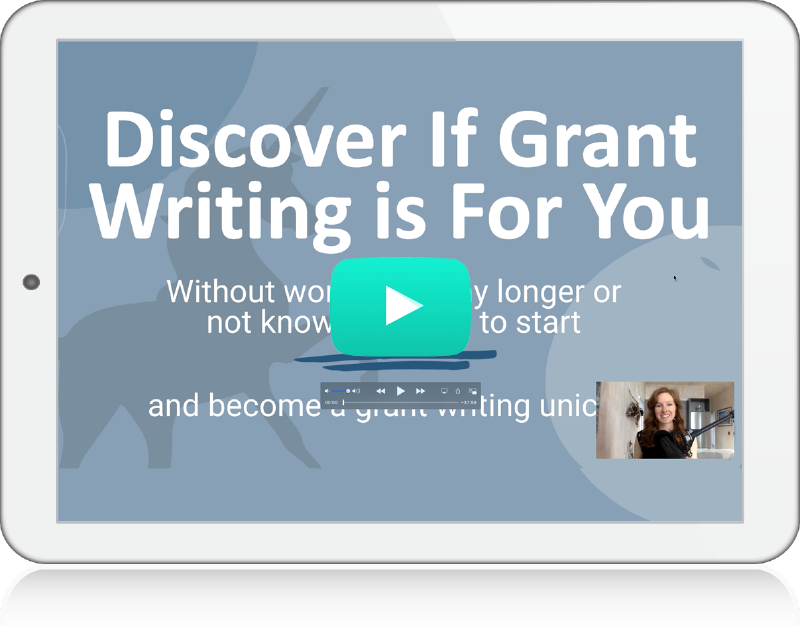 Not Sure You'll Like Grant Writing?
If you like to collaborate and work on meaningful, project-based work, then the answer is probably yes! Confirm by watching the training below.
Introducing...
THE GLOBAL GRANT
WRITERS COLLECTIVE
The only program of its kind to show you how to be a world-class grant writer while also building a flexible, fulfilling life you love.
As a Member, You Will Learn...
| | |
| --- | --- |
| | A step-by-step system to make $15,000 as a grant writer so you can then decide to land a dream job or scale your freelance practice. |
| | A modern, step-by-step system to manage projects and write winning grants. |
| | A bullet proof approach to finding clients and jobs. |
| | What it means to be a part of the world's most joyful community of grant writing unicorns. |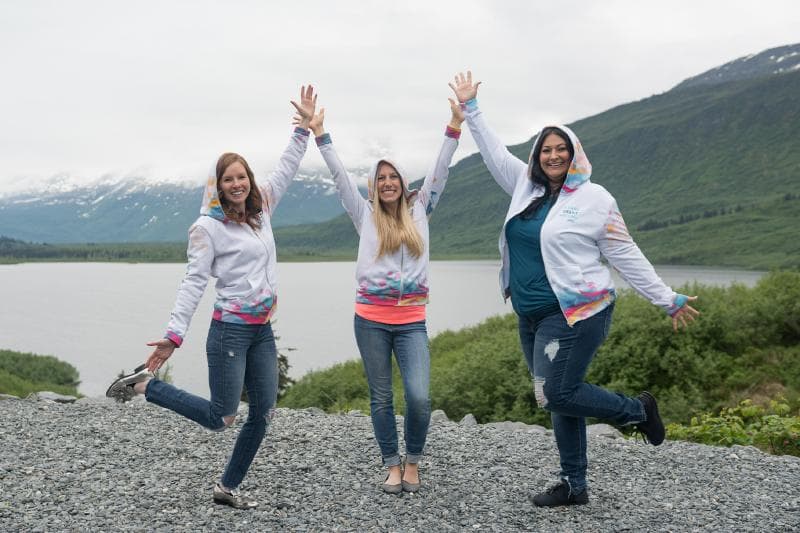 Pretty Rad, Right? This Is How It Works
The Global Grant Writers Collective is a year-long program that includes online instructional curriculum, community, and coaching to teach you a step-by-step system for building a flexible career in grant writing.
Phase 1: Get Started
Learn how to pay for your membership with real client work (no prior grant writing experience required). Download 15+ templates, including sample grant narratives.
Lesson 1-3:

The Organic Networking Framework

Lesson 4:

Contracting a Funding Strategy

Lesson 5:

Networking Framework Toolkit

Lesson 6:

Mastering Mindset
Phase 2: Find Grants
This is our secret sauce! Nobody teaches the grant research process like we do.
Lesson 1-2:

Project Planning Toolkit

Lesson 3:

Power Prospectus

Lesson 4-7:

The Grant Research Funnel

Lesson 8:

Developing a Funding Strategy

Lesson 9-10:

Project Management
Phase 3: Write Grants
Gain the confidence to write winning grants and help worthy organizations improve the lives of others.
Lesson 1:

Grant Preparation

Lesson 2:

Grant Schedule and Kick-Off

Lesson 3:

Develop Your Grant Budget

Lesson 4:

Attachments

Lesson 5:

Write Your Narrative

Lesson 6:

Data Driven Writing and Editing

Lesson 7-9:

Submit and More
At This Point, You Earn Your Grant Writing Certificate!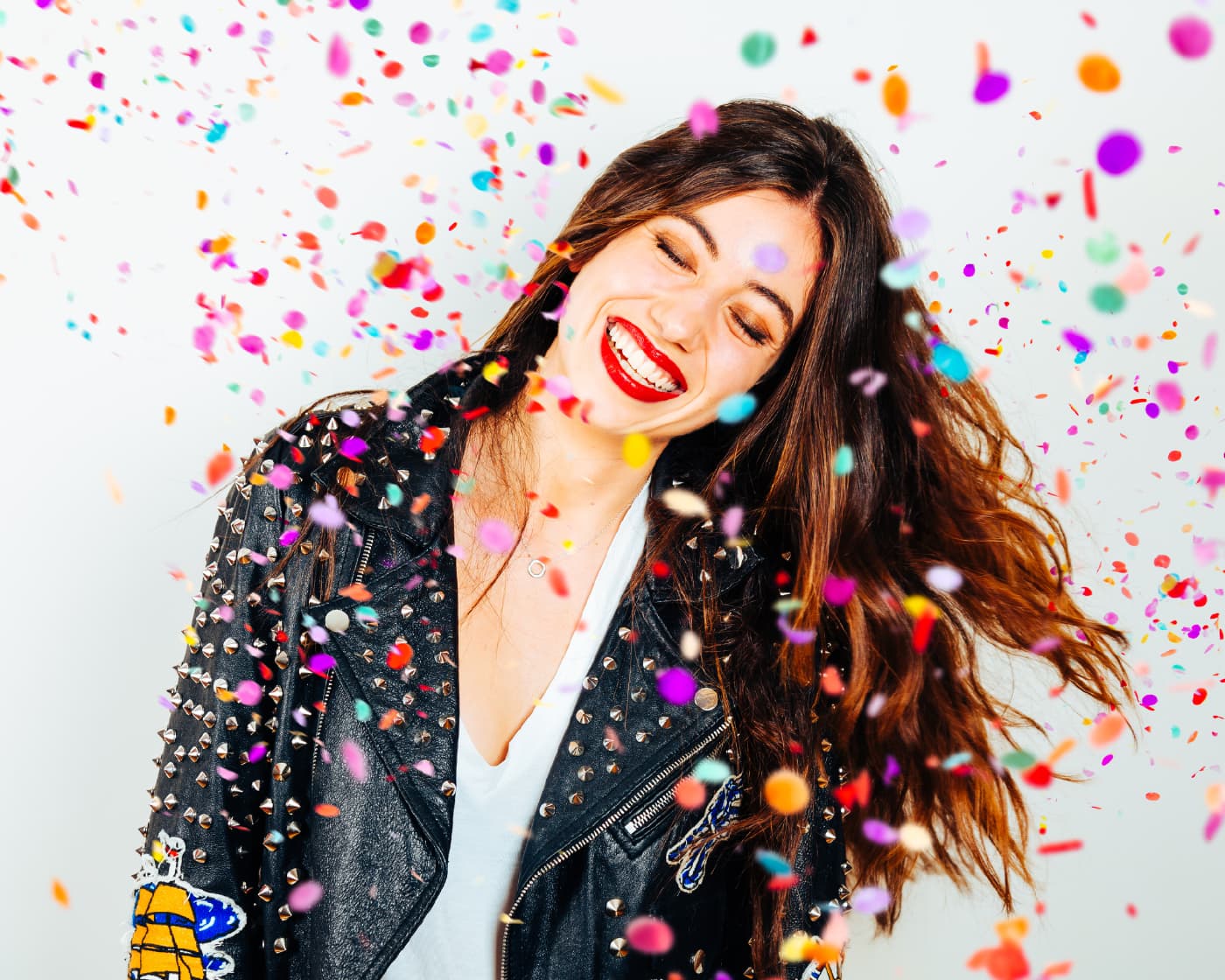 With your certificate and real-world experience, you can now interview well for higher-paying, quality jobs. Enjoyed the freelancing? In the next module, we show you how to work for yourself and build a vibrant grant writing consulting business.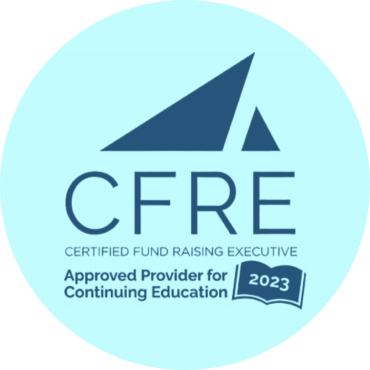 We are CFRE Certified!
Recognized worldwide, the CFRE Certification represents a confident, ethical fundraising professional. If you choose to pursue your CFRE certification, your membership to the Collective will get you nearly all required credits!
Learn More Here

Phase 4: Make Your First $15,000
Whether your goal is to land a new job or consult full-time, it all starts by gaining experience.
Lesson 1-2:

Start as a Sole Proprietor

Lesson 3:

Secrets in the Systems

Lesson 4:

Career Transition Tools

Lesson 5:

Easy Yes Contract Method

Lesson 6:

How to Get Paid

Lesson 7-8:

Finding (More) Great Clients
Then Decide, Full-Time Freelance or New Job?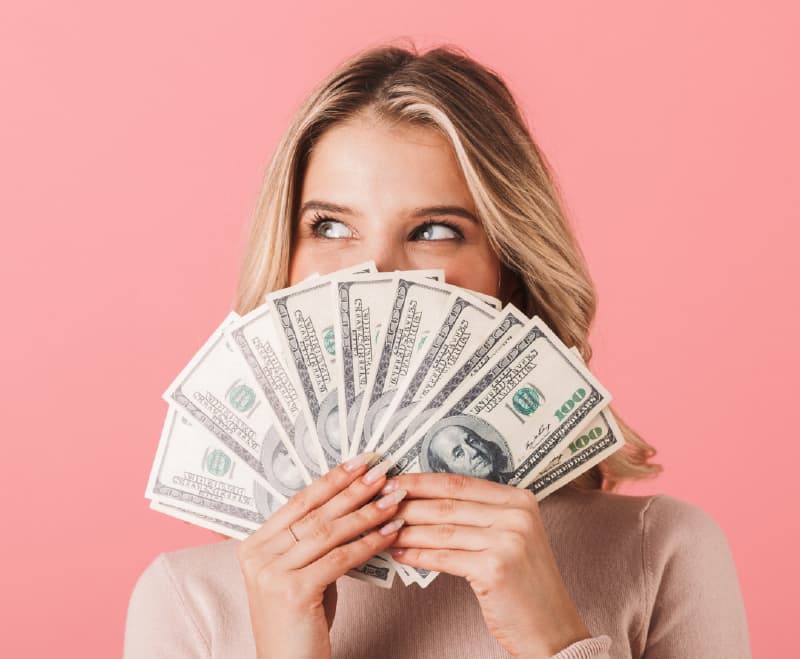 Now that you have $15,000 worth of freelance expertise under your belt, it's time to grow! Take your portfolio to land a new job or scale your freelance practice to a $250,000 per year business. P.S. You don't have to worry which path is best for you right now!

Phase 5: Launch Your Career
At this point, you decide if you want to land a new job (or promotion!) or if you want to go full-time consulting.
Phase 5A:

Rapid Business Formation Method, bookkeeping, payroll and taxes, Turbo Marketing Engine, teaming, etc.

Phase 5B:

Landing a grant writing job, job search tools, resume development, salary negotiation, etc.

Phase 5C:

Grant writing tools like human centered design, logic models, FOIA, writing well, and diversity, equity & inclusion as a grant writer
Phase 6: Growing to $100K-$250K Annually
This is all about building your team (and not being afraid about what happens if someone doesn't work out) and how to make sure you are charging enough.
Lesson 1:

Join the 5% Club!

Lesson 2:

Strategic Planning

Lesson 3:

Building a Team

Lesson 4:

Understanding True Costs

Lesson 5:

Niche Profitability Method

Lesson 6:

Advanced Design Thinking

Lesson 7:

Fine Tuning your Marketing Engine
Plus, Community, Coaching, and Bonus Training!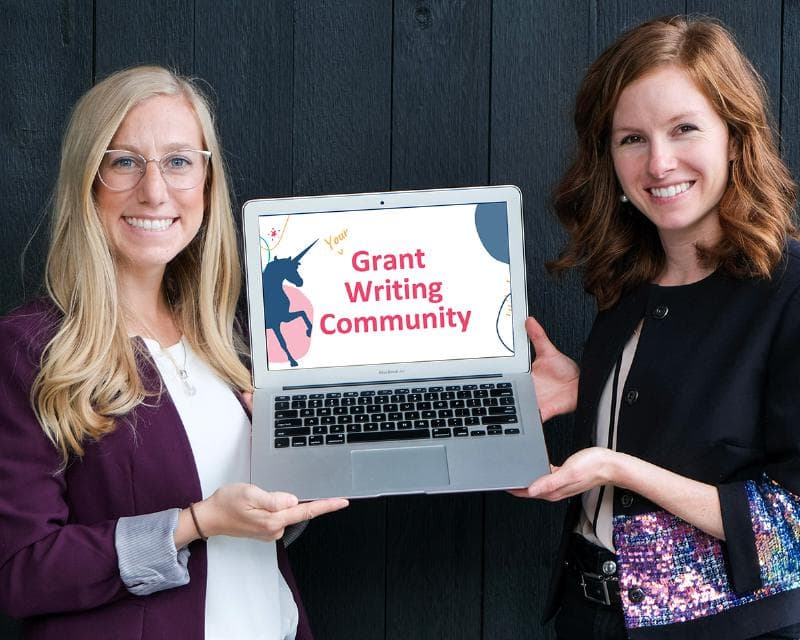 A Community of Grant Writing Unicorns
Grant writing isn't the only thing we have in common! Our community loves to travel and eat adventurous foods. We value family, our health, and our time. We recharge our souls with a walk in nature. We read. We write. And, most of all, we support each other. Our world-class community resides on a platform called Circle. You don't have to go it alone.
Coaching and Mentorship
No question goes unanswered in our community group. We also host live coaching calls three times a month. Submit your questions 12 hours prior to the call, and you will get an answer. All coaching calls are posted in your course library within 24 hours and time stamped for easy navigation.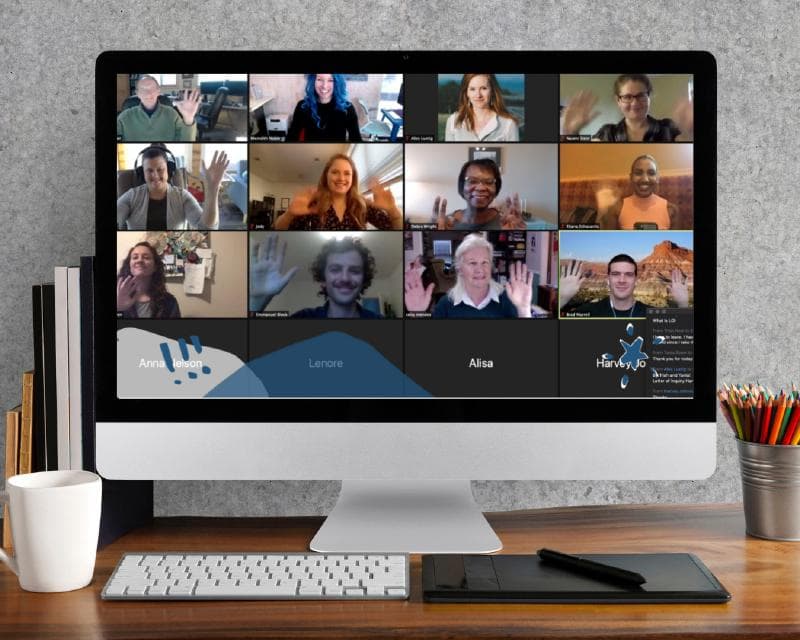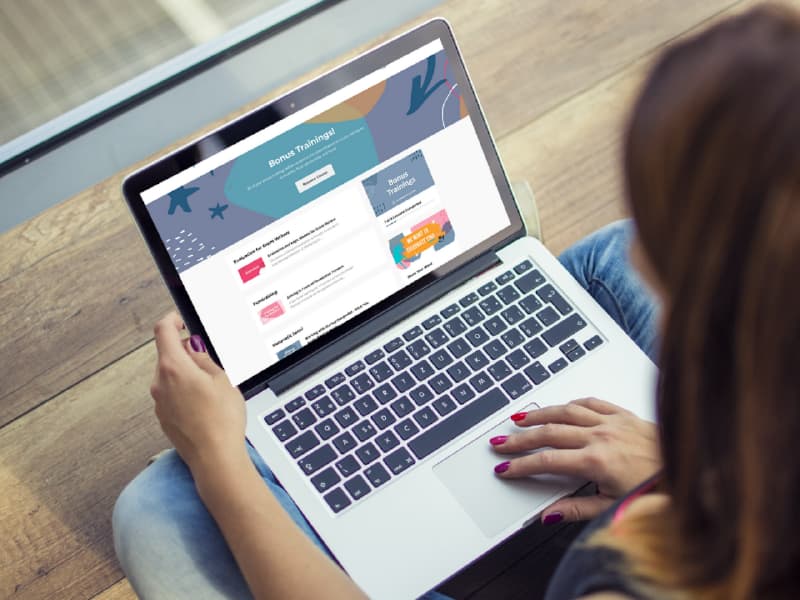 Bonus Trainings
When questions come up in the community group and coaching calls that we can't answer, we find a subject matter expert to provide a training. Our bonus trainings include logic and evaluation models, resume writing, how to become a stronger writer, fiscal sponsorship, strengthening your interview skills, etc.
Select the Training That Best Describes You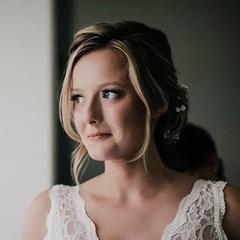 "This grant writing class was the exact information and confidence boost I needed to do this. I HIGHLY recommend any and all of Learn Grant Writing's courses, books, and webinars ya'll. They offer the most practical advice that you can actually turn around and USE, like I did (to win a $3 million grant!)"
"I thoroughly enjoyed the Grant Writing: From Start to Funded training program! As someone with absolutely no grant writing experience, Meredith and her team provided clear and easy to follow modules, paired with examples of what to do, and what not to do."

"I have wanted to learn grant writing since I helped start a center for the homeless in Chicago some 30 years ago, but never found the format or forum that I was confident to learn this skill until now."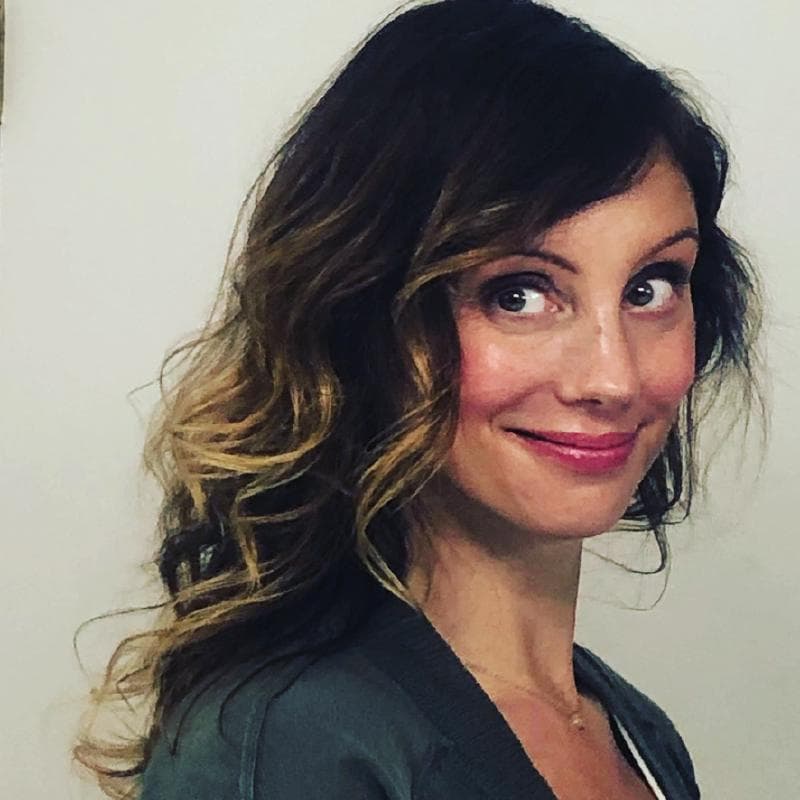 "This truly is the best program possible for developing strong grant writing habits and skills. Following Learn Grant Writing's system is taking so much stress out of the process and allowing me to relax into the framework you've established."
Let's Do This! Choose Your Plan
Online Instructional Training Including:
Grant Writing: From Start to Funded
Freedom in Project Management
Find Clients and Get Paid
Payment Plan
$500/mo. for 12 months
Remember, our goal is for you to make at least $15,000 in this program.
Sign Me Up
Upfront Payment
$6,000 per year
Prepare to accelerate! 🚀 Grant writing education and an MBA.
Sign Me Up
This Also Includes:
Grant Writing Certificate
Templates for Everything
New Bonus Trainings Quarterly
Unicorn Book Club
Coaching Calls 3x/mo
Rockin' Community
Discounts on Grant Databases
Questions Answered in 36 Hours
Our Juicy Guarantee
If you still don't think the Collective is the finest corner of the internet, let us know within 24 days, and we will cancel your payments going forward. That means, you only have to commit to 1 month for full access, which in case it isn't obvious, is a hella generous guarantee.
Questions Asked Before Saying "Heck Yes!"
What can I expect after signing up?
After submitting payment, you will have immediate access to the Grant Writing Unicorn Method! You can start watching Phase "zero" right away to get the lay of the land. We explain how you join the community group, how to download the app to listen on-the-go, etc.
We expect you to watch phase zero within your first week of joining so you have a strong start. The rest will come naturally once you're inside. Come join us!
What is the time commitment?
The most common fear prospective students have is not having enough time to watch the online instructional videos and take action. You're busy. We get it! For that reason, we boiled the coursework down as tightly as possible.
You can Netflix binge the instructional training or take your time on a real-world project. Most take 90 days with 5 hours per week to complete their certificate course work.
Successful students are blocking their schedule and treating the course like a college class. You wouldn't miss a college class! Treat your online learning the same way and schedule the time for it.
This course is the most efficient way to learn grant writing. Option B is trial and error, and that takes years!
What if I have no grant writing experience?
Welcome! Over half the people who learn from us have zero experience in grant writing when they got started.
But you have been thinking about it for a long time, right?
This is the perfect opportunity to carve out the time to explore that little something you always wanted to do. You are in a safe space to explore all the opportunities available to you with grant writing as a technical skill set.
Life is too short to not work on that which matters to you. You are in the right place. Join us!
What if I don't want to start a freelance business or land a job? I want to fund my non-profit or creative work.
Welcome! About 15% of the members in the Collective are dedicated grant writers in an organization (like a municipal government or nonprofit). Others have innovative ventures that they are looking to get funded by using grants as a creative business development tool. Some are brand new non-profits where the Executive Director needs to learn grant writing to get the organization up and running before passing on those duties.
Whatever your motivation, you will benefit from the training in the Global Grant Writers Collective. You will meet peers who are pursuing similar goals. You can bring your personalized questions and sticky situations to coaching calls. We routinely hire other experts to teach bonus trainings if a question comes up often enough. The bottom line is that you will be supported.
The only caveat we want to call out is that sometimes people want grants to pay for their business startup costs. Only in certain situations does that work, otherwise you will need to consider other types of financing.
What if I am international and outside the United States?
The bulk of the course instruction is still relevant for you, regardless of location. The exceptions are that the grant writing database we teach is US based. We have members from throughout the world and they are finding the best grant research tools in their country. We are aggregating that information into a linkable google doc that you can reference. If your country isn't included, we will collaborate with you to find the best tools.
Phase 5 has a few videos about the Rapid Business Formation Method which shows you how to set up an LLC. Obviously the rules for company formation, payroll and taxes will differ where you are from. Again, we ask members in the program to document the process they followed (with screenshots and step by step instructions). That information will be available to you. If your country isn't included, then we ask you to help build out that business startup guide! You will help a future unicorn in the program! Tons of improvements are unicorn-led!
Aside from those caveats, everything applies regardless of your nation. Here's a quote from Putul in India who is implementing the Organic Networking Framework to create paid grant writing opportunities: "Honestly, I had my reservations about whether this course will help me earn big bucks because of the whole Indian-Western context clouding my head but I now have no doubt that the 🦄 magic works across borders."
Do I need to have a specific project in mind?
Nope, you don't. But... concepts stick better when you have a real-world project. We teach a very specific process in Phase 1 for finding a PAID real-world project. Don't freak out! Promise, our strategy doesn't involve you actually writing any grants for them until you are ready.
We also have students that collaborate internally to gain experience without taking the lead. No matter what, you'll get real experience!
Will I still get something from this if I'm an experienced grant writer?
The course is designed for beginner to intermediates, but we are continually amazed at the feedback advanced grant writers give us. They love refreshing their skills and learning new ways to do things.
Here's a snippet of a quote from one of our advanced grant writers, Tara O'Hanley: "I've been chasing, working under, or administering grants for more than 20 years at this point, and today is easily the best I have ever felt about anything related to the grant writing process...What a relief, to go from merely working hard (and not knowing whether it will pay off) to working smart (and being able to relax, knowing that, if I stay focused, I have my best possible shot at success)... I'll sing the praises of this course to anyone who will listen, for as long as I can!"
In addition, we have a special place in the community group for advanced grant writers to connect with one another. We have an advanced coaching call per month where you can bring us your hardest questions. You can also request early access to the advanced grant writing training in Phase 6 and 7 if you are working on federal grant applications and other advanced topics.
Will I receive a grant writing certificate?
Absolutely! To earn your certificate, you must complete Phase 0-3 in the course, pass two assessments, and complete a Funding Strategy. A grant writing coach will review your Funding Strategy and issue a pass/fail. Most accomplish this work within 3-4 months. By the time you have finished the work required to earn your certificate, you will know what you are doing and should be recognized for your expertise. We will send you a certificate that you can leverage on your resume, LinkedIn profile, etc. It may or may not have a little surprise included! 😉
What is your refund policy?
You will not find a grant writing system like what we have built here with the Global Grant Writers Collective. Past students regularly tell us that the class is worth much, much more than what we charge.
Our community is a special place filled with exceptional, motivated, and super-supportive members. When you join, you will be a part of this special group.
You get FULL access to all online content when you join the Global Grant Writers Collective. You will have seven days to decide if this program is right for you. Show us that you put in the effort by watching at least Phase 1 and 2, and if you are still not satisfied, we will send you a refund less credit card fees. Just send us an email at info@senworks.org to let us know how we could've improved your experience.
How long will I have access to the course?
When you sign up, you are joining the Global Grant Writers Collective for one year. The program is set up this way because we are committed to your success. Most programs abandon you when you are your lowest confidence levels. We know when that occurs (usually month 4) and are there to give you the pep talk to keep going. Your questions evolve as your journey progresses. Grant writing is a life long learning practice. Your membership will shift to month-to-month on month 13 and you can cancel at any point if you decide the Collective is no longer serving you. (69% stay by the way!)
If you joined by paying in full, we will send you an email reminder at month 11. Your membership will be "grandfathered" in at the price you join today.
Why is the membership a 12 month commitment?
Great question! The short answer is because of the Dunning-Kruger effect. If you haven't heard of it before, it's basically this: when we learn something new, we are overly confident and excited. We aren't actually all that competent yet. Once we figure out how much we don't know, our confidence plummets. This is called the valley of despair.
If you have dropped out of programs in the past, this is probably when it happened. It is a 100% normal human experience. We all go through it when developing new skills. For most members, this occurs around month four.
Knowing that, we designed the program to check in on you and keep you progressing. Pretty quick your confidence AND competence starts to rebound. Your momentum flywheel starts turning. We are repeatedly told by our members that "Meredith really wasn't kidding. When the momentum flywheel gets momentum, it really does all come together quickly!"
Career transitions, especially when you are preparing to leave your job and go all in on freelancing, is not something most pull off overnight. It takes consistent effort. For that reason, we have designed the program as a year-round commitment. You then go month-to-month and can cancel whenever you want. 69% of our members stay with us into their second and third years.
We are going all in on you. Now, it's time for you to believe in your full potential and chase down those bold dreams of yours.
What grant writing templates are provided?
We use every template provided, so no extra useless fluff here. When you join,you get access to our Google Drive, where we share the following templates and resources:
Informational Interview Questionnaire
Meeting Agenda
Funding Research Guide
Funding Strategy Template
Sample Project Prospectuses
Grant Checklist Template
Partnership Agreement
Letters of Support Templates
Sample Grant Narratives
Grant Narrative Skeleton
Grant Budget Template
Resolution Template
Grant Schedule
Sample Contracts
Asana Project Management Templates
And many more for good measure!
How is your program inclusive of learners with hearing loss?
We have closed captioning on all instructional videos and transcripts available for you to download. If you have additional suggestions on how to make our program as inclusive as possible, please feel free to share those with us!
This all seems too good to be true. Is this a scam?
Had to answer this question! 😂 We had a bunch of conversations with folks that were on the fence about joining the Collective and this concern about us being a scam came up. It seems too good to be true right?!
We empathize with the sentiment. The internet is proliferated with get rich-quick schemes and empty promises to build a life you love. We also offer A LOT of value (wait until you really see what's under the hood), and since this option is so much cheaper than a graduate degree, it puts some people on high alert. While less than a grad degree, it still is a sizable investment. As two bootstrapped female founders, let us assure you that we take your trust in us seriously. We obsess about your success. You can also read about Member experiences here and unicorn spotlights on YouTube here.
Reach out and get to know us. Shoot us an email, and we can connect you with a current member for an inside perspective or speak with you directly. Or DM us on Instagram.
Still have questions? Get in touch.
Let's Recap. The Collective
Collective Is For You If...
| | |
| --- | --- |
| | You want step-by-step online instruction on how to write winning grants and get paid doing it. |
| | You value having your questions answered within 36 hours by one (or more) of our six grant writing coaches. |
| | You want in on the most supremely supportive online community for accountability and support. |
| | You have been thinking about becoming a grant writer, or getting better at it, for a long time. |
| | You want more control over your schedule, but don't know where to start to make the transition. |
| | You want to create positive change and make a meaningful impact on the world. |
| | You are ready to step into your full potential and own what it means to get there. |
Don't take our word for it
See what our members have to say
Caroline Sentenalli
It's the best professional community on the Internet, and it's not a magic pill. You'll work hard. You'll build great relationships. You'll get out what you put in. And it's worth every ounce of that effort.
My business grossed $35K in revenue within 5 months of being in the Collective. Ultimately, though, the best ROI has been gaining a professional community, mentors and peers that I really love to engage with. I didn't know that's what I would be getting when I signed up for the Collective, and it's served my professional and personal growth, my mental health, and my sense of pride in my work in so many ways.
Having a community of like-minded people helps me check my expectations, and I realize over and over again that I'm not alone in my challenges. That gives me the motivation to keep problem-solving and moving forward.
Anne Marie Cruz
At first, the price tag for Learn Grant Writing looked pretty steep. But unlike the similarly priced Ivy League management courses I'd been considering with much angst and uncertainty, Learn Grant Writing keeps upping its value.
Aside from offering a full year of education, its approach immediately put me in real-life situations where I could learn and earn. And LGW's evolving library of lessons comes with customized help, thanks to its collective of supportive grant writers. They answer all my questions. They power me past my negative self-talk.
They confetti-cannon all my wins, small and large. Not only am I applying for artist grants now, I'm about to submit my first contract proposal to one of my dream nonprofit partners. None of this was happening 30 days ago! The affordable monthly payment plan ultimately made it an easy yes — I'm beyond thrilled I went for it!
Ali LaVanway
If you're anything like me, you're asking yourself, "Do I really need to take ANOTHER course/certification program?" The answer is YES. Yes, you do! I pride myself on being an intense learner and high fact-finder. I've never met a certification course I didn't like! However, my experiences in certification courses and their communities always fell flat. Making connections was difficult and getting quality educational content and support was even more so.
To sum it up, I never felt like my hard-earned cash was getting the best bang for its buck. Enter: the Global Grant Writers Collective. I was prepared for another mediocre certification experience that allowed me to B.S. my way through the coursework but… I was delightfully surprised when the exact opposite occurred. The course modules are SOLID. The Collective is AMAZING. I was this close to skipping out on the Collective experience but I'm so glad I bit the bullet and went full ham!
I'm pleased to say that with the help of the course, certification, and the Collective, I was offered a full-time employee position for a really cool nonprofit. Did I mention that happened in only 4 months' time? Thank you to Meredith, Alex, and all of the other Grant Writing Unicorns who delivered the best course, certification, and Collective experience ever.
We would love to have you if you want...

Remember what we talked about... grant writing is hard work. But, if it fits your personality and goals, it can be a wildly fulfilling career.
You are the architect of your life. If you aren't happy, you are not alone. It happens to all of us.
What matters is that you take action. Whether that means joining us or doing something completely different, all we want for you is forward motion.
Build a life you love.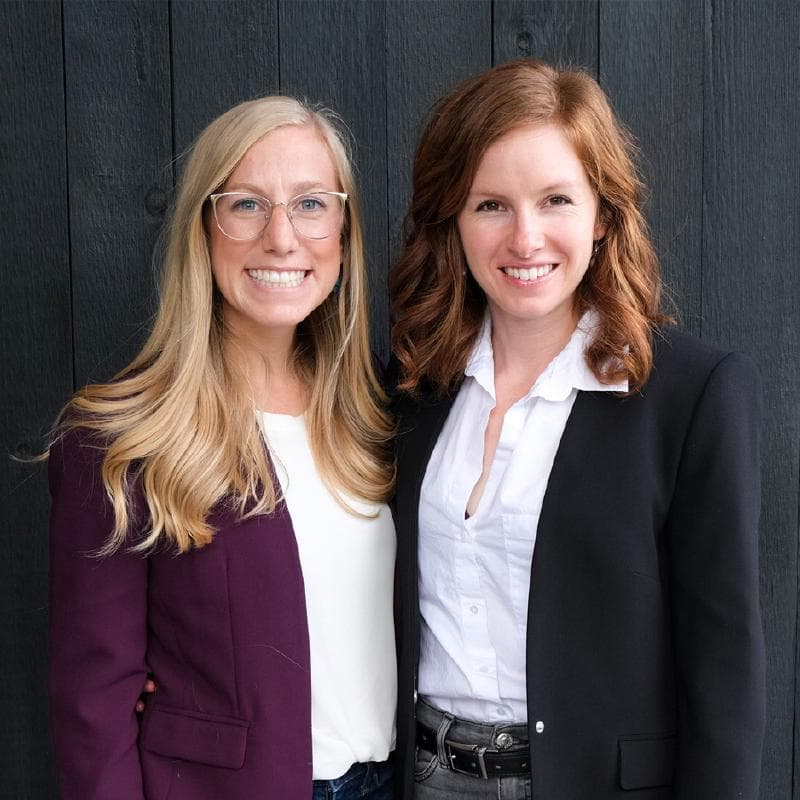 Join Us! Choose Your Plan
Pay one time annually or the payment plan. Your membership to the Global Grant Writers Collective will be the most fun you've ever had advancing your career.
Payment Plan
$500/mo. for 12 months
Remember, our goal is for you to make at least $15,000 in this program.
YASSS! Sign Me UP
Upfront Payment
$6,000 per year
Prepare to accelerate! 🚀 Grant writing education and an MBA.
YASSS! Sign Me UP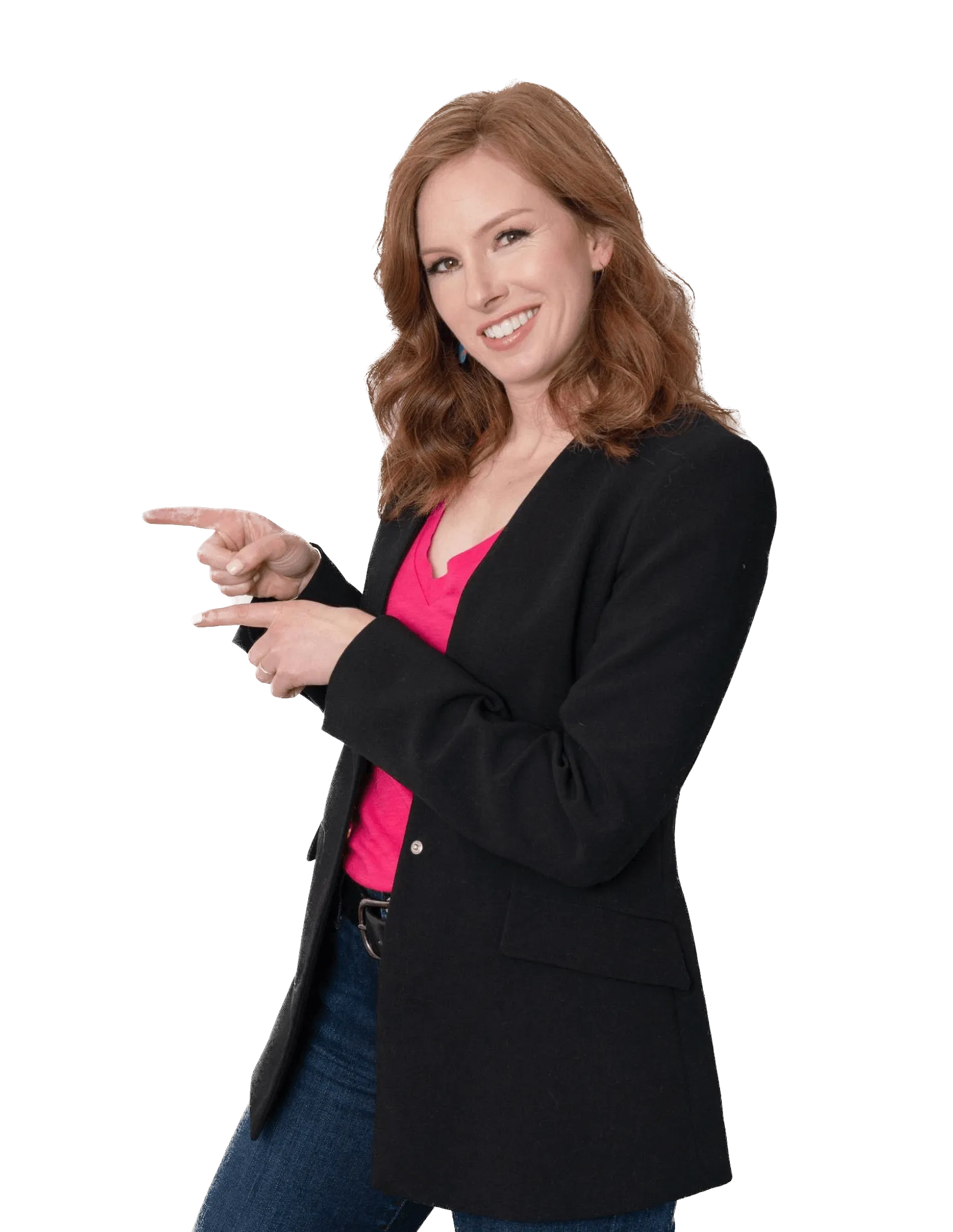 Is Grant Writing a Good Career For You?
Take our 16 question personality quiz to find out!
We've trained 3,200+ individuals in the profession of grant writing which gives us some stellar data to compare you to a successful grant writer. Let's look at whether your interests, ideal work environment, goals, and grit align with a career in grant writing.
Want To Learn More?
We made this video to answer your questions about how to build a career in grant writing without the fear of where you will find clients or the fear of failure. We cover the top three mistakes that keep people from making the leap from a soul-sucking job to something more meaningful.